Kentmorr Marina Creates Limited Edition Shirt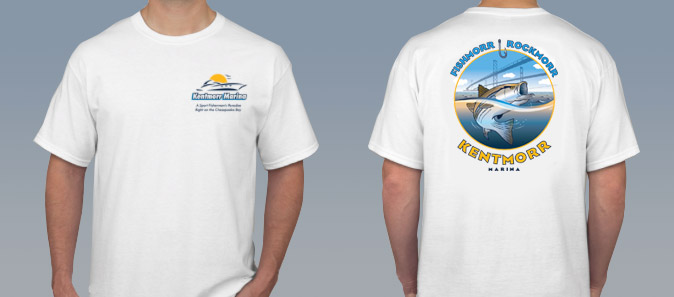 Kentmorr Marina has created a new Rockfish inspired t-shirt in the spirit of our sportfishing heritage and our beautiful location on the Chesapeake Bay — "Fishmorr • Rockmorr • Kentmorr".
The new custom design will be printed on the highest-quality, heavy cotton t-shirts, in short and long sleeves and ladies tank tops. Shirts will be available at our marina office for $28.00 + tax and our new online store in early November 2017, just in time for Christmas gifts.